Flat Bed Towing (Rollbacks)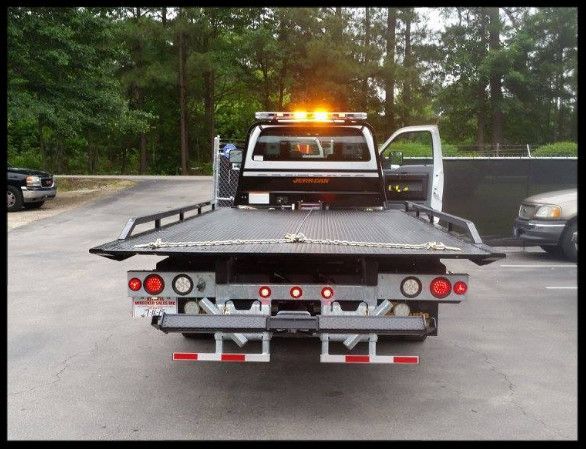 Flat bed towing, AKA rollbacks (because the bed slides to the car) were also advertised as "Damage Free Towing" when they were first introduced.

Believe it or not, there was a time when 2 very large straps were used to hold the front end of your car in the air during towing procedures.  Then came the invention of painted and plastic bumpers and scratches during the tow.

With flat bed truck, the entire car is put on the back, winched up, no straps and therefore "Damage Free Towing".

The name "Flat Bed" is self explanatory, but the name "Roll Back" may not be.  Most flat beds when they were first introduce, they would tilt to accommodate the driving up or winching up the car onto the bed.  When Roll Backs were introduced they were the first to actually move the bed to the car, nudge the front wheels.

Combining Flat Bed and Wheel Lift trucks, towing companies could now tow multiple vehicles in one trip and damage free on top of that.
We use a combination of both to safety tow your vehicle to your body shop or auto repair shop.